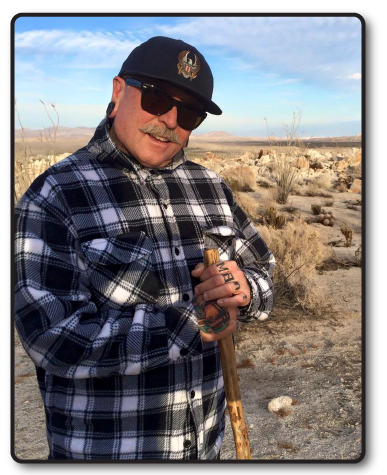 Mike was a beloved member of the San Diego community.
We will all miss Mike Hardin for a long time to come but he'd be the first to tell you he lived his life to the fullest. He would tell folks that when he died he wanted to return as himself! 
Mike's Children each have a story they share, that explains what their Dad was like…

SHANE'S STORY
ALL I REALLY NEED TO KNOW about how to live and what to do and how to be I learned in kindergarten. 

Share everything.
Play fair.
Don't hit people.
Put things back where you found them.
CLEAN UP YOUR OWN MESS.
Don't take things that aren't yours.
Say you're SORRY when you HURT somebody.
Wash your hands before you eat.
Flush.
Warm cookies and cold milk are good for you.
Live a balanced life – learn some and drink some and draw some and paint some and sing and dance and play and work everyday some.
Take a nap every afternoon.
When you go out into the world, watch out for traffic, hold hands, and stick together.
Be aware of wonder. Remember the little seed in the Styrofoam cup: The roots go down and the plant goes up and nobody really knows how or why, but we are all like that.
Goldfish and hamster and white mice and even the little seed in the Styrofoam cup – they all die. So do we.
And then remember the Dick-and-Jane books and the first word you learned – the biggest word of all – LOOK."
by Robert Fulghum,
All I Really Need to Know I Learned in Kindergarten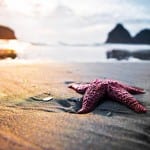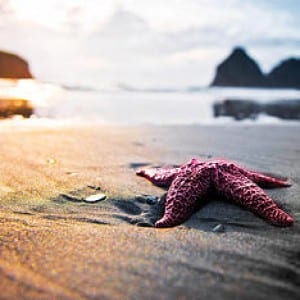 LEXI'S STORY
"Once upon a time, there was a wise man who used to go to the ocean to do his writing. He had a habit of walking on the beach before he began his work.
One day, as he was walking along the shore, he looked down the beach and saw a human figure moving like a dancer. He smiled to himself at the thought of someone who would dance to the day, and so, he walked faster to catch up.
As he got closer, he noticed that the figure was that of a young man, and that what he was doing was not dancing at all. The young man was reaching down to the shore, picking up small objects, and throwing them into the ocean.
He came closer still and called out "Good morning! May I ask what it is that you are doing?"
The young man paused, looked up, and replied "Throwing starfish into the ocean."
"I must ask, then, why are you throwing starfish into the ocean?" asked the somewhat startled wise man.
To this, the young man replied, "The sun is up and the tide is going out. If I don't throw them in, they'll die."
Upon hearing this, the wise man commented, "But, young man, do you not realize that there are miles and miles of beach and there are starfish all along every mile? You can't possibly make a difference!"
At this, the young man bent down, picked up yet another starfish, and threw it into the ocean. As it met the water, he said,
"It made a difference for that one."
by Loren EiseleyI
His many Friends and Fans sent photos to share as well. Thank you to you all