Brewing Craft Beer here in San Diego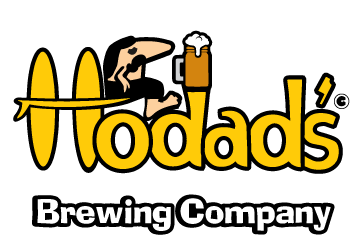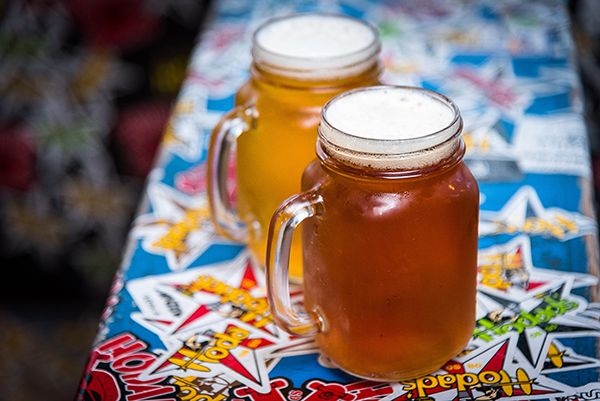 SURF PUNK Baja Lager
ABV: 4.5% / IBU: 20
BOSS BREW Kölsch
ABV: 5% / IBU: 25
A light German-style golden pale ale with a dense white head and brilliant clarity. The malt offers a nice grainy sweetness, while the hops lend a delicate floral characteristic to the beer. This is a well-balanced beer with mild bitterness, and a crisp and refreshing finish
VIENNA Lager
ABV: 5% / IBU: 23
NEW! DIVE BOMB Hoppy Lager
ABV: 5.7% / IBU 31
German lager brewed with New Zealand Hops (Pacific Gem, Wai-iti, Rakau) Our Hoppy Lager is gushing with flavor and aromas of Peach, Apricot, and Mandarin
HODADDY Hefe
ABV: 5.0% / IBU: 10
Traditional unfiltered German-style hefeweizen pours a pale straw coloration with a billowy white head. Prominent banana with light clove notes come through in the aroma and flavor. This is a medium-light bodied beer with a full mouthfeel and refreshing finish.
THROWBACK Brown 
ABV: 6.0% / IBU: 30
American Brown Ale features a rich malt character that offers notes of chocolate, caramel, toasty malt sweetness and a light hop citrus. This is a medium bodied ale with a deep brown coloration, with ruby highlights and a dense tan head
HOP SAUCE Hazy Pale Ale
ABV: 5.1% / IBU: 30
HESHER Hazy IPA
ABV: 6.2% / IBU: 40
This hazy IPA is double dry hopped with ample amounts of Citra, Equanot, and Amarillo.
LOCAL IPA
ABV: 6.8% / IBU: 50
Keepin' it West Coast with this one. A big punch of pine, lemon, and grapefruit citrus aroma and flavor are prominently on display thanks to a healthy dosing of "C" hops that shine nicely in this West Coast IPA that finishes dry with a firm bitterness
Availability Subject to Change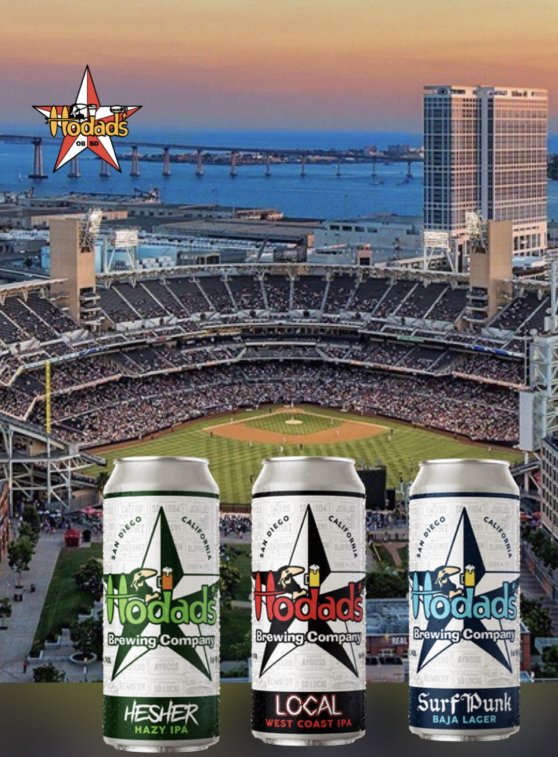 NOW AVAILABLE EXCLUSIVELY AT PETCO PARK
New 16oz Cans!

Surf Punk Baja Lager
Hersher Hazy IPA
Local IPA

Find them at Beer Stands, in our Food Concession Stands 
NOW AVAILABLE IN LOCAL STORES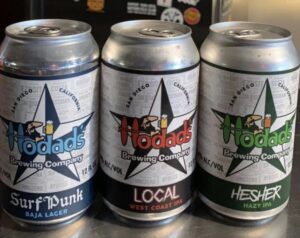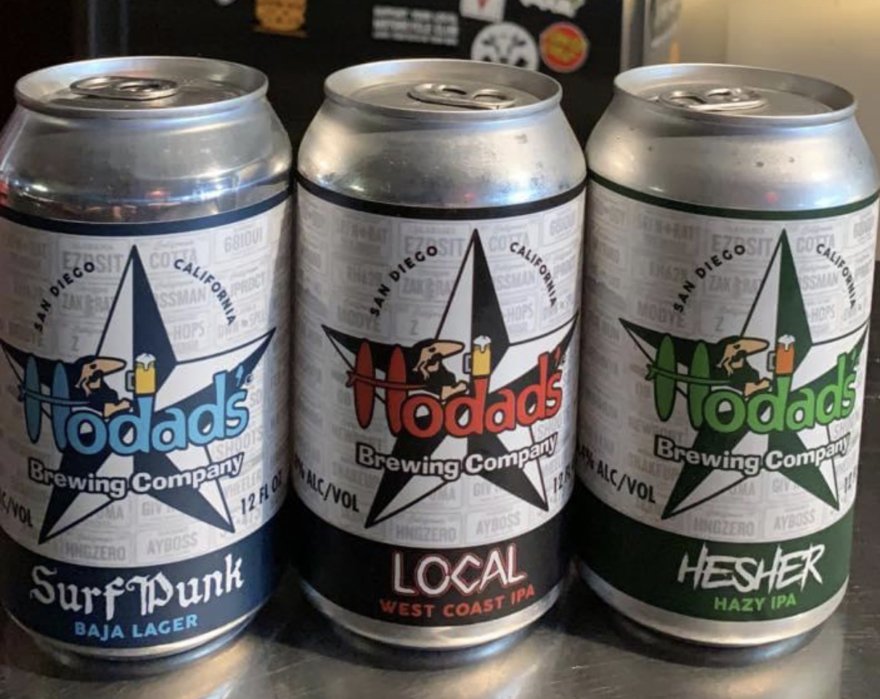 New 12oz Cans! 
Find'm in Local Stores