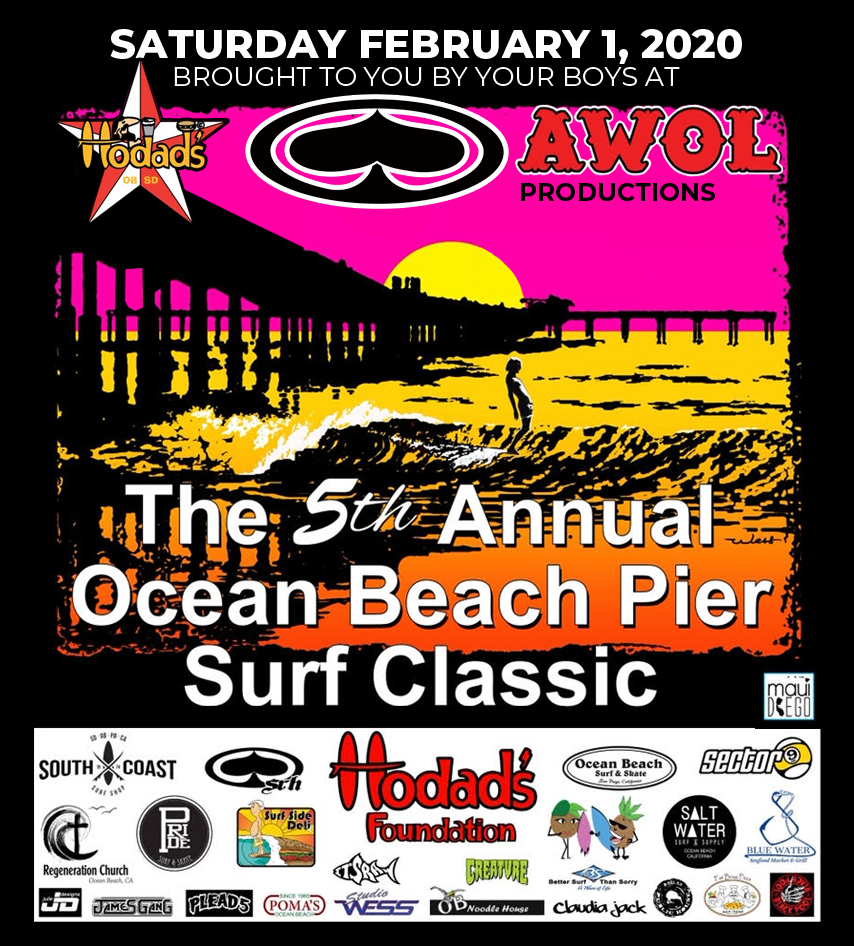 5th Annual OB Surf Classic: Saturday FEB 1, 2020

Presented by the Hodad's Foundation & AWOL Productions. We're dedicated to honoring the Old School ways and keeping it local! This Surf Contest is for all the local rippers and families in our beloved Ocean Beach Community. We hold a variety of divisions for Men, Women, Juniors, Groms and a fun Family Division. Longboard and Shortboard! All registered participants receive t-shirts and we have trophies for the Winners! We have many giveaways through-out the day for the spectators too! Look for photos on Facebook and Register for our newsletter if you want to surf with us next year
A portion of the proceeds will go towards the Hodad's Foundation to encourage more youth sports, summer surf and skate camps.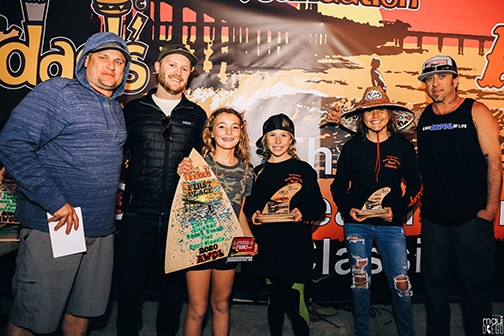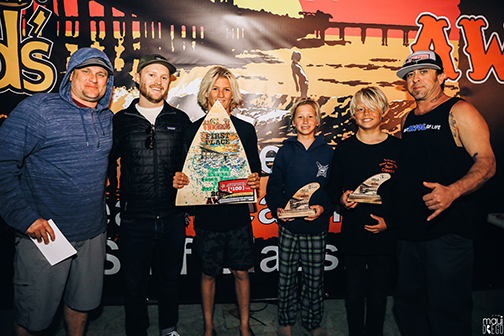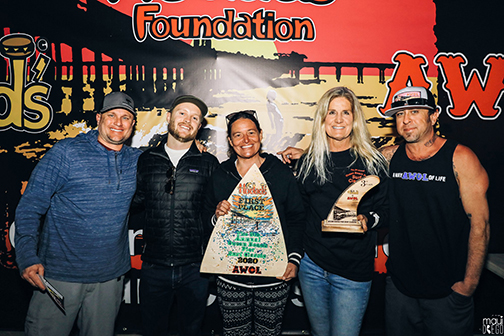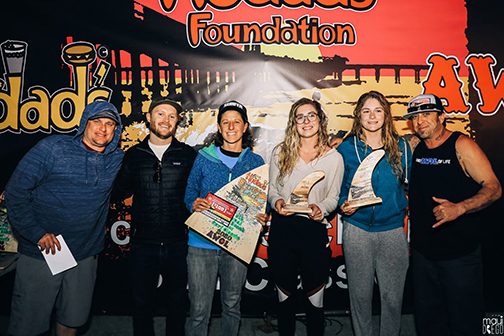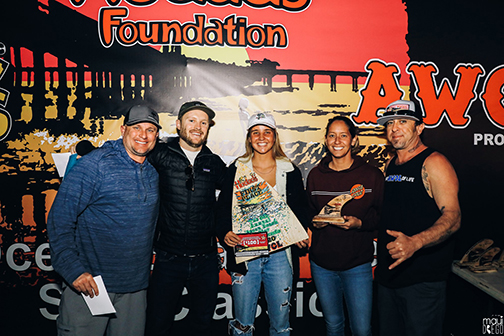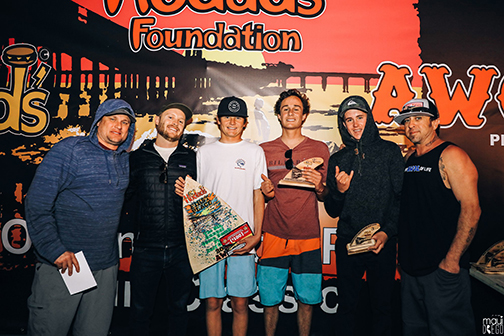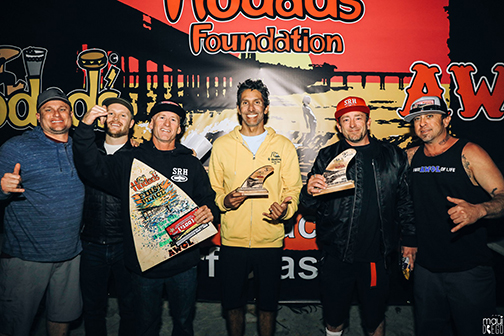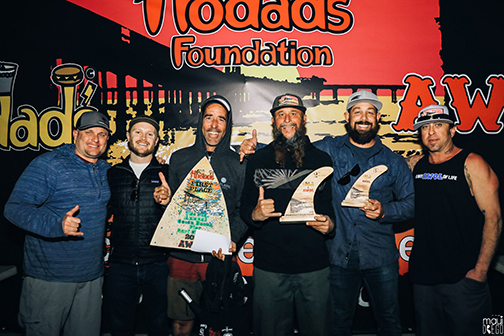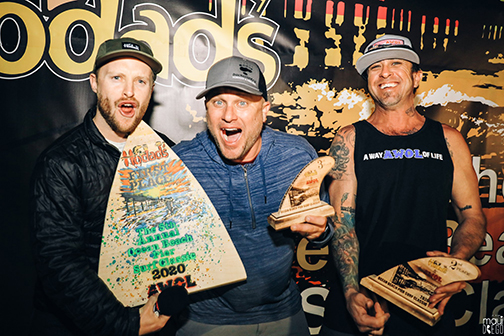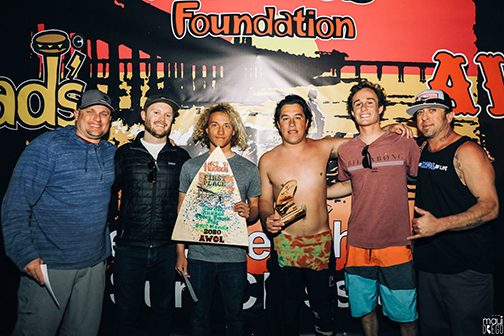 Men's Masters Shortboard
1st – Zeb Ryan
2nd – Kevin Zinger
3rd – Sim Barhoum
Men's Shortboard
1st – Steve Machete
2nd – Keone Betanzos
3rd – Cole Brucker
Men's Masters Longboard
1st – Guga Moreira
2nd – Rocco Temsamani
3rd – Clinton Munoz
Men's Longboard
1st – Nick Isabella
2nd – Adam Burns
3rd – Sam De Luna
Junior Final
1st – Tyler Badet
2nd – Cole Brucker
3rd – Kale Cadam
Boys Grom
1st – Dax Eaton
2nd – Ivan Wolfe
3rd – Ryan Geier
Family Feud
1st – Keone & Kealoha Betanzos
2nd – Chris & Curtis Baffico
3rd – Ian & Emmet Bartlett
Women's Masters Longboard
1st – Brandy Jester
2nd – Lisa Carulli
3rd – Carla Verbrugghen
Women's Shortboard
1st – Brooke Young
2nd – Lisa Carulli
3rd – Virginia Fajardo
Women's Longboard
1st – Corie Schneider
2nd – Ava Verbrugghen
3rd – Annika Verbrugghen
-Grom Girls
1st – Lola Mezzadri
2nd – Kylie Davis
3rd – Isabella Carreño